Introducing our 2019 Runaway Noosa Marathon Ambassadors!
13 February 2019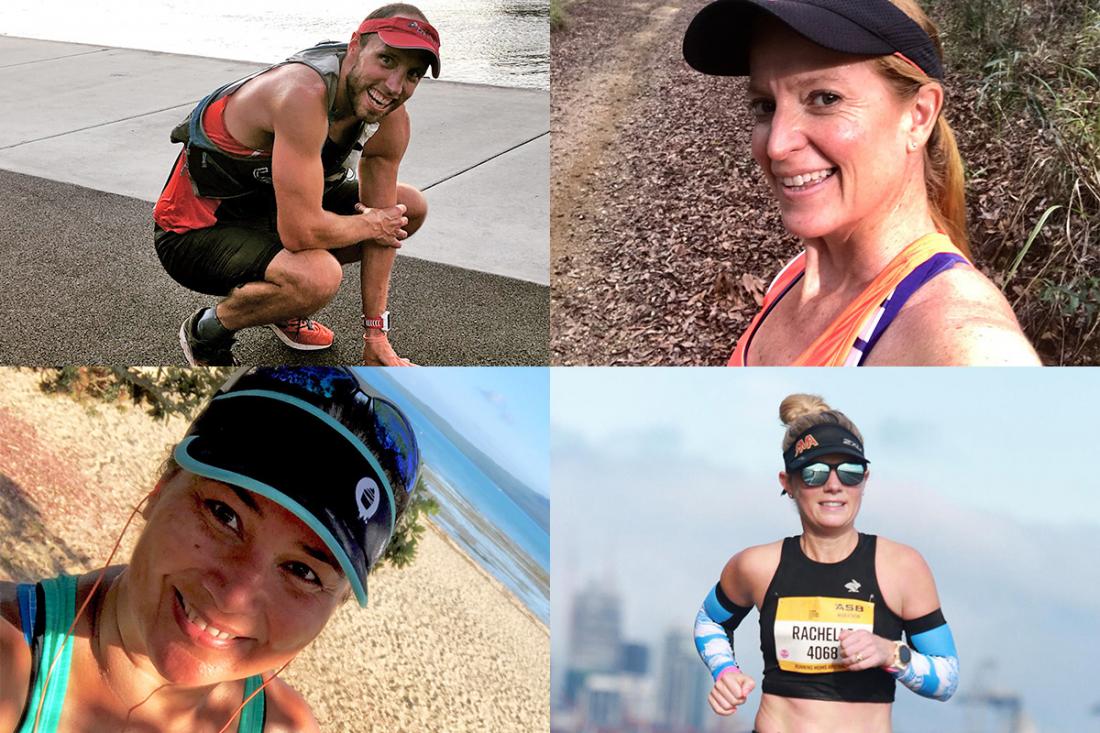 Thank you to the amazing people who applied to become a Runaway Noosa Marathon ambassador for 2019!
Our team was blown away by the response, and it took us a little longer than expected to sort through the applications as there were so many inspiring stories. 
However, we are very proud and excited to announce the following five runners are our official Runaway Noosa Marathon ambassadors for 2019. Take a few minutes to read their profiles and be sure to follow them on social to see how they're tracking towards their goals. 
---
Peita Hillman
Distance: Half Marathon
Social: @makeitginger
Hometown: Tyalgum, NSW
I started running only 8 years ago after the birth of my second child. What started as trying to exercise to lose weight and get fit, quickly became a way of life as I met some amazing and inspirational runners, who have remained wonderful friends. There is so much I love about running, the sense of community, getting outdoors and amongst nature regularly, the challenge and the feeling of achievement after each and every run. It is addictive and a huge part of my life. I have travelled all over the world to run, I have completed 11 half marathons, and I am training to complete my 3rd World Marathon Major, the Berlin Marathon in 2019. I will be running the half marathon at Runaway Noosa, and joining me there will be my husband Mark, who has recently started running and will be competing in his first 5km race, I can't wait to cheer him on!
---
Janna Cowley
Distance: Marathon
Social: @kiwijanna
Hometown: Auckland, NZ
I'm so excited to be running away to Noosa in May! This will be my 12th Marathon. My first was at home in Auckland 2008 and my last was Queenstown in Nov 2016. Running a marathon was the fulfilment of a childhood dream and it gave me a huge sense of self-belief. In 2014 I completed my first IRONMAN. I love travelling to races and this will be my third international event after Paris and Loch Ness – looking forward to adding an Australian medal to my collection! It will be my first visit to Noosa and I'm already in love based on all the beautiful pictures. I'm not fast (I like to get value for money from my entry fees), I've been known to take photos out on the course, I say thanks to the volunteers as I go, and I try to smile even when it's tough. I really enjoy chatting with people who are anxious about their first marathon; I'm happy to share any tips and tricks that may help. You can learn from my mistakes! I've invited my (Cupcake Cartel) triathlon teammate Erin to join in the fun; she lives in QLD and this will be our first opportunity to meet! Erin is running the half and she will have cupcakes ready for me at the finish line :)
---
El Fischer
Distance: Half Marathon
Social: @one.girl.running and @girlsrunthistown
Hometown: Narangba, QLD
Hi, My name is El and I'm excited to be one of the ambassadors for the Runaway Noosa Marathon. I'm a proud back-of-packer, I love the running community and particularly love enabling others to challenge themselves and achieve their very best. Many years ago I ran my fastest half at Noosa and whilst I'm not at that pace now it remains one of my most memorable runs ever.

Sometimes the most inspiring running happens at the tail end of an event, stick around and watch a marathon and try not to be inspired! I was a latecomer to running, I never liked it when I was young but I've managed to complete two marathons and an ultramarathon and I am looking forward to trying to get a bit quicker over the shorter distances. My second entry will go to Traci Wollington, she's a great enabler too and always there when you need a lift, and she'll be cheering everyone along as we run the half and take in beautiful Noosa!
---
Rachelle Jacobson
Distance: Half Marathon
Social: @darkruner
Hometown: Pelican Waters, QLD
Just under 4.5 years ago, I completed my first parkrun at Golden Beach on the Sunshine Coast (I thought I was going to die) and like that, my life changed. I had found running, it empowered me and it made me resilient. I was doing something for myself, while setting a great example for my 2 children. Fast forward to 2019, I have now successfully completed 7 half marathons, 6 full marathons, 3 ultra-marathons and 200 parkruns. Although I do not consider myself a natural runner, I train hard, I am accountable to myself and very goal-orientated. With the camaraderie of my running friends, I realised from the beginning of my running quest that nothing was impossible, everything is possible. I just have to dream big! I am chasing a massive PB at Noosa and a 1.30 Half marathon, the thought of it scares me! I will be giving my free ticket to my good friend and running mentor George Dyer from Melbourne!
---
Tim Franklin
Distance: Marathon
Social: @timmyrfranklin
Hometown: Brisbane, QLD
I love everything about running, being fit, healthy, outdoors and visiting the most beautiful locations (just like Noosa which happens to be in my own backyard)!!
Having said that, for far too long I was making poor choices with respect to my health and wellbeing – much like the struggles (and excuses) that we all have in our day-to-day hectic lives. After this continued neglect I made the decision (about a decade ago) to do something about it, and what began as a slow and difficult 2.2km run has now morphed into me competing in marathons, endurance triathlons and ultramarathons all over the globe!
During my time as an athlete, I have forged a coaching career that has allowed me to let other people experience the thrill of setting a goal and successfully achieving that finish line feeling!
Running has given me the belief and confidence to achieve anything in life by setting a goal, working hard at it. But more than anything I have met and formed friendships with the most positive and inspiring people you could ever hope to meet.