Mottram Runaway Noosa Marathon Ambassador
14 May 2018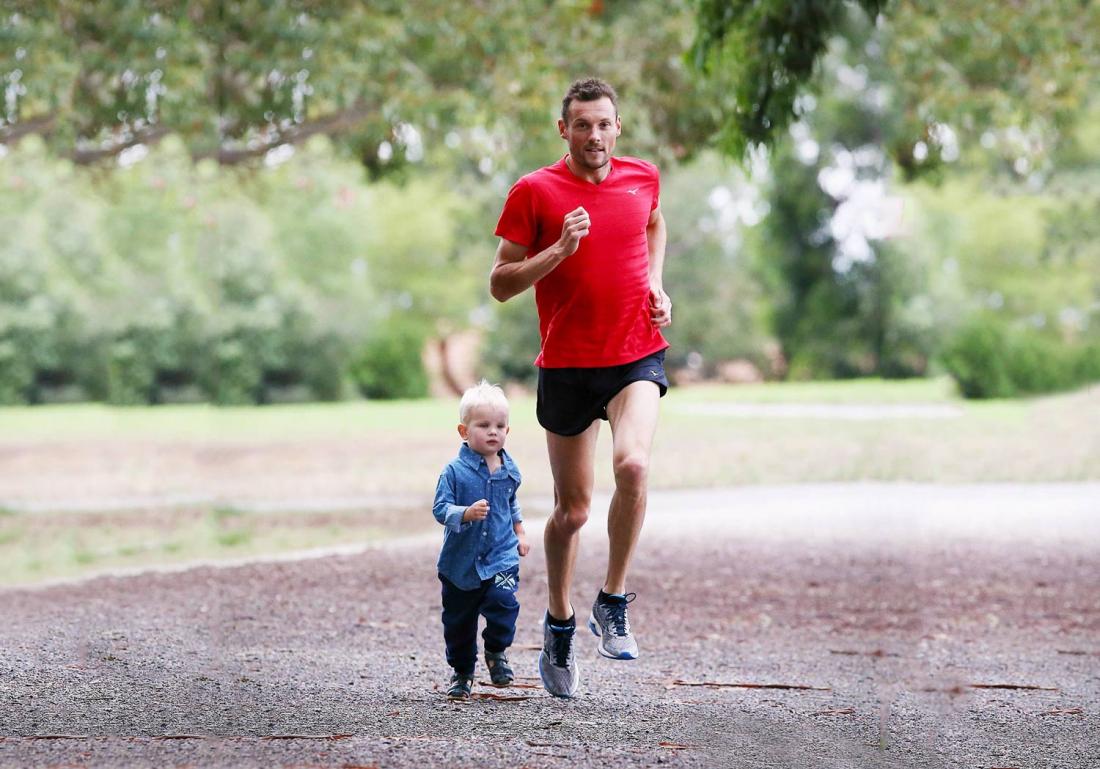 No one knows more about the joy of running in Noosa than Australian athletics superstar, Noosa regular, 5km Bolt record holder and Runaway Noosa Marathon Ambassador Craig Mottram. Mottram will be using his vast athletic experience, local knowledge and genuine love of Noosa to help motivate and inspire the thousands of athletes, family and friends heading to the inaugural event on Saturday 26 May, 2018.
"Why wouldn't you want to go to Noosa every year, seriously. In 2000, I went up there to train for the Olympics in Sydney. I have also trained up there for warm weather conditioning using the national park, the bush trails and things like that around Noosa and the Sunny Coast. It is wonderful running, an awesome destination and a natural fit"
"You can go to Noosa as an elite athlete, you can go there with kids and have a family holiday. It transcends all boundaries. You can actually do both. I remember after the London Olympics in 2012 I went to a travel agent in the UK and said I want to go to somewhere where I can stay on the beach, I can get a coffee, I can run in a National Park and go out and have a few drinks in the evening if I want to. They looked at me like I was an idiot and said that place doesn't exist. I said 'Something like Noosa'. They looked at me and said they had nothing like that in Europe. So I ended up flying back from Europe to Brisbane and holidaying in Noosa. For me it is the perfect holiday spot."
Noosa 'Walk of Fame' inductee and now Runaway Noosa Marathon Ambassador, Mottram is excited to have the opportunity to promote and share two of his favorite pastimes, running and discovering all of Noosa's hangouts.
"The attraction of Runaway Noosa Marathon is the racing over all distances from 42km to 10km and with a kid's race thrown in, together with the opportunity to have a weekend in an amazing destination where you can escape from the southern winter. Having the racing on the Saturday as opposed to the Sunday means you can fly in or drive up from Brisbane do your race and then enjoy all the benefits post race that Hasting St and Noosa have to offer. I intend on enjoying them to the full. Everything about Runaway Noosa Marathon has been well considered and it will quickly become highlight of the running calendar over coming years."
"The lifestyle, the culture and the atmosphere is fantastic. The place is outdoorsy, sporty, it is enthusiastic and relaxed. It is a beautiful part of the world. I like the National Park obviously and love running out to the blow hole it is one of the best runs you will ever do. Aromas in Hastings Street is great. It is open really early which is great for a family man like myself with two young kids. I am up at 5am and I can walk down and get a coffee which is ideal. The Boardwalk is also fantastic. I don't think there are too many places in the world where you can get up early and see hundreds of people swimming that are already up and about. Eumundi market is my other favourite thing to do."
"In 2016 I was put on the 'Walk of Fame', the same year as Kerryn McCann and that is the first and only honour I have ever received throughout my sporting career to date. I am forever grateful to Noosa and to Garth Prowd for honoring me. It is a great place and the events up there are always awesome."
Mottram said that while Runaway Noosa Marathon will be great fun, he doesn't think the world marathon record is under threat…yet.
"It is probably not the destination to turn in world record times for the marathon but it is a good location for a quick ten km or even a half. With 10km, half marathon and a 30km it offers the serious runner some interesting training options for anyone targeting other marathons later in the year. It is going to be a beautiful multi lap course and there is going to be plenty out there to keep you amused. If your family are coming up, with the multi loop course they will get to see you three or four times which is pretty rare in a marathon.
"Runaway Noosa Marathon allows you to be as serious as you want to be. The course is suitable to run hard and fast, so if that is your go, then set a time target and stick to the pace. My advice at this stage is to freshen up in preparation, enjoy it and be positive. It is all about the attitude you take into the race. If you worry too much it is not as enjoyable an experience as it should be. Plus it is only ever as hard as you want to make it. It is all comes down to how you want to do it. Go up there with your own realistic expectations," he said.