Runaway and Chase The Sun in Noosa
26 October 2017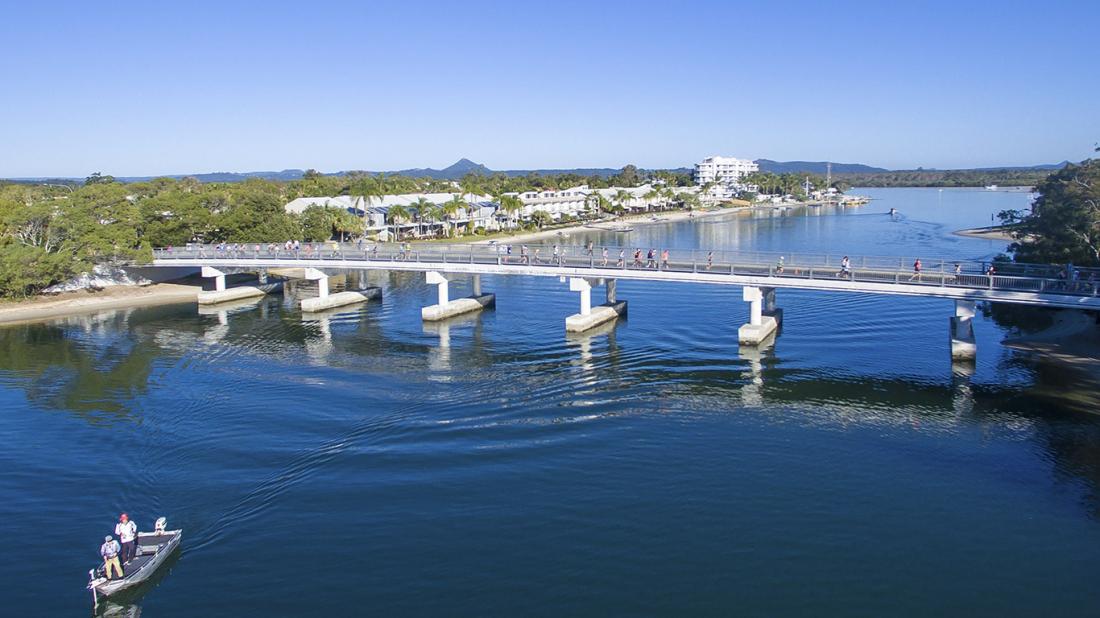 Combining your favourite past time with your ultimate holiday destination is a step closer with the introduction of the four event Runaway Marathon Series (which includes Hawkes Bay International Marathon, Queenstown Marathon and Runaway Barossa Marathon), a selection of stunning destination weekend escapes for family and friends where you don't just chase your dreams…you get to run them down.
The latest addition to the Runaway Marathon Series is Runaway Noosa Marathon on Saturday 26 May, 2018, a premium running experience and weekend getaway in an amazing holiday and recreational destination. Whether running for fun or totally full on, the world famous Noosa Heads on Queensland's Sunshine Coast is the place to run away to.
Runaway Noosa Marathon will be as much about achieving your running goals as it is escaping to a weekend filled with sunshine and good times, chasing the sun and enjoying the perfect 23 degree autumn temperatures, beach weekend bliss and all that Noosa has to offer.
IRONMAN Oceania, Managing Director Dave Beeche said we are really excited to launch Runaway Noosa Marathon in a location that brings our love of the outdoors and our passion for being active, a relaxed, pedestrian friendly beachside thoroughfare of designer boutiques and cool cafes, with one of the most stunning locations on earth.
"Runaway Noosa Marathon is about running social with a flat, fast and friendly multi-lap on road course that starts and finishes in the heart of Noosa so you're never far from fellow runners, supporters and the on-course live music and entertainment. The event also offers multiple race distances, it will be easy to find your happy running place."
"Athletes can choose from five different race distances from the half lap 5km fun run, the 10km, 21.1km, 31.6km or the full four lap 42.2km marathon. Or grab some friends and take up the two or four member Team Relay option and share the fun," he said.
Tourism and Major Events Minister Kate Jones said the introduction of the Runaway Noosa Marathon in 2018 would further cement Queensland as the place to visit to watch and participate in world-class lifestyle events.
"The Runaway Noosa Marathon will offer the perfect backdrop of the beautiful Sunshine Coast and give participants a chance to experience a world-class event in one of the world's best holiday destinations. This event will add to Queensland's stellar calendar of lifestyle events and I expect will attract runners from across the country and around the world."
"Events like the Runaway Noosa Marathon are important to Queensland tourism and deliver a valuable boost to the Queensland economy. The Queensland Government is proud to support this event through Tourism and Events Queensland, as part of the It's Live! in Queensland events calendar," she said.
Tourism Noosa CEO Damien Massingham said the Runaway Noosa Marathon was a welcome addition to Noosa's diverse calendar of events.
"Marathons are signature events that put destinations firmly on the international sporting stage. We're privileged to have worked with IRONMAN to introduce a marathon event to Noosa and are excited to be continuing to work with them to promote the 2018 Runaway Noosa Marathon".
"Tourism Noosa is proud to be sponsoring the Runaway Noosa Marathon and look forward to welcoming athletes and supporters here for the inaugural event in May. Noosa is the perfect location for a destination marathon and we're confident that Runaway Noosa Marathon will become a bucket list event on the global marathon calendar," he said.