She'll Gibb It Her Best Shot
24 May 2018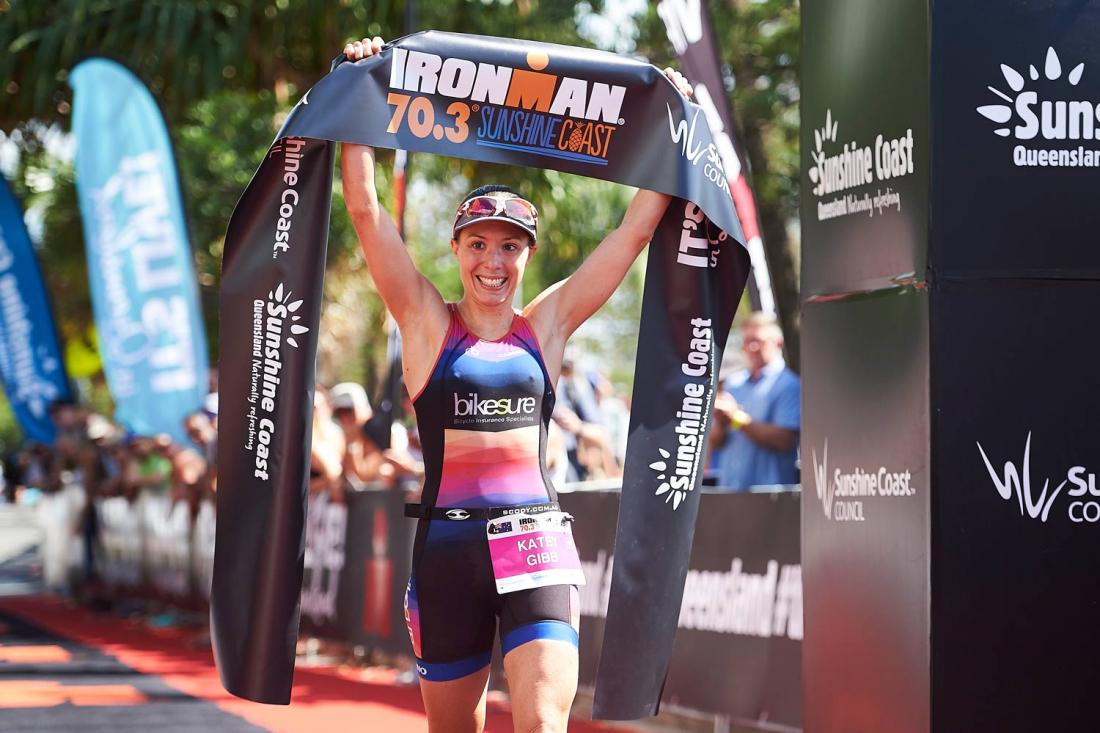 Reigning IRONMAN 70.3 Sunshine Coast champion Katey Gibb has never run 42.2km before but she's intent on giving the inaugural Runaway Noosa Marathon a genuine shake on Saturday. The 31-year-old from Buderim is eagerly anticipating the event, which is set to attract plenty of eager competitors to a flat, fast course. A professional triathlete with some significant titles to her name, she's determined to prove her wares as a runner.
"I've been wanting to do one (a marathon) for years but triathlons have sort of got in the way," Gibb said. "But I've put my swimming and biking on the back bench and focused on running for the last couple of months." She's essentially doubled her mileage to about 110km a week.

"If I'm going to do something I like to be able to do it well. I really enjoy running and Noosa looks like a great course because it's dead flat with multiple laps," she said. "Fingers crossed, I hope to be pretty competitive over the marathon...
"I've never done a race over 21.1km so it's really unknown but I feel pretty confident that I'll have a good race but whatever I get I'll be happy with because it will be a PB (personal best) regardless."

Gibb's plan is to stay with the 3hr pacer for three of four laps before attempting a strong finish. She expects there will a hot field but will give the race her all. "I always go into everything with the intention to win it," she said. "Regardless of whether it's realistic of not, that's just my mentality. If I'm going to do something I'm going to give it 100 per cent and try to win it so I'll be leaving it all out there, for sure.
"Because I've been training so hard I want to make the most of it." She said she was unlikely to continue a running-only focus after the marathon.
"I'll go back to triathlons. That's where my passion is," she said. From Western Australia, Gibb relocated to the Sunshine Coast about 18 months ago before winning one of the country's top endurance events, IRONMAN 70.3 Sunshine Coast (1.9km swim, 90km ride, 21.1km run). She had a strong 2017, winning IRONMAN 70.3 Busselton, along with the Bribie Island Triathlon and Robina Sprint, while claiming placings in the Australian long course championships, the Hell of the West and the Mooloolaba Triathlon Olympic distance championships. This weekend's Runaway Noosa Marathon includes the marathon, 5km, 10km, half marathon, a 31.6km and a relay. It also includes a variety of swim distances on Sunday.