The Perfect Weekend To Runaway And Chase The Sun
20 May 2018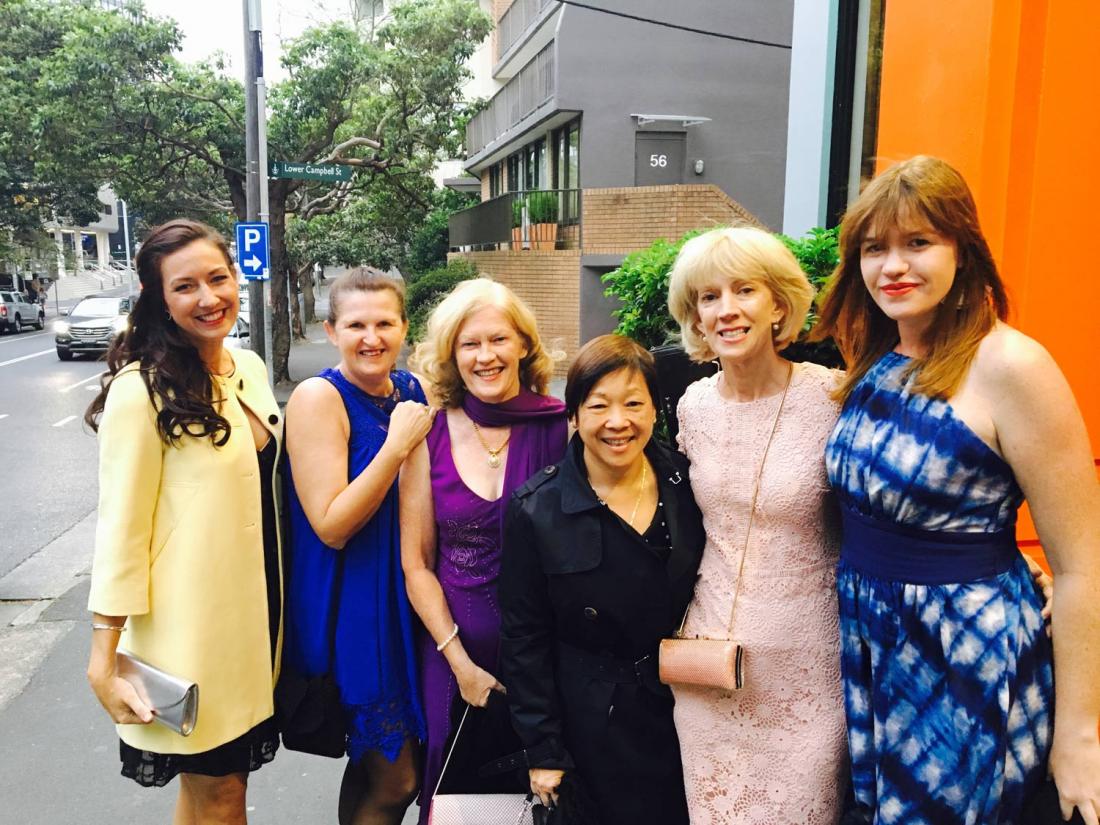 Combining your favourite past time with your ultimate holiday destination is something we all dream about and if you can share it with a group of your closest friends, then you have your own personal nirvana.
For Brisbane's Kelly Millar and her sixteen running buddies, their running enlightenment will be achieving personal running goals at the inaugural Runaway Noosa Marathon (Saturday 26 May), in a weekend escape of 23 degree autumn temperatures, good times and all that Noosa has to offer.
Growing up in Rockhampton, Kelly's athletic pursuits were not always front of mind and it wasn't until she moved to Brisbane, as an adult, that she discovered the joy, the freedom and the social side of running.
"I didn't play sports, I was the library monitor," she laughed. "I should have been a basketballer but I did do long jump and Little Athletics when I was young and a bit of netball. I was never an athlete, I am really tall and when I was younger my mum told me that God spent so long making my legs he forgot to show me how to use them because I am really uncoordinated."
"I don't really know how I got into running, I think it was just socially and I was working in the fitness industry in my early twenties. Moving to Brisbane I found running around the river was really lovely. My runs just got longer and longer and I did a bit of running with Intraining Running club and that started me running from five to seven, to ten kms. Then, I got caught up in a lot of the events."
Kelly enjoys the social and therapeutic aspects of running and attributes her recent progression and enthusiasm to her coach, Australian running legend Pat Carroll and his Brisbane running group, PCRG.
"Pat is so experienced and has a really good big group of runners, so it always means you have someone to run with whether you are having a fast or slow day."
"I met all the girls I am running with at Runaway Noosa Marathon through Pat's group. We are really diverse in age. We are running the Runaway Noosa Marathon race day to celebrate Jenny, who is turning is 63 years on the day of the event, then Susan and Anita are in their 50s and I am 37. Lisa, Jenny's daughter also runs with us – she's the youngest. So there is a big mix and it crosses all ages and we are very social. So much so that when we run Pat often tells us, 'This is a running group, not a talking group'."
Kelly and her training mates love the social side of running, as much as the competition, and relish the idea of clearing their head with a weekend away from home and the daily grind.
"We recently went to the Byron Bay triathlon and last year we did 'parkruns' in Melbourne, Adelaide and Darwin and did lots of other fun runs around Brisbane and the Gold Coast. We did Noosa Ultimate last year and really liked it and we love Noosa. It will be really good to be up there again and the weather looks like it is going to be perfect."
"I have been running between five and ten km for fifteen years and I have been doing half marathons for the last four. The thing I find about running is that it is almost constant improvement, especially when you start. You improve with nearly every single run when you start and I don't think there are too many other sports where you can say that."
"In other sports you have to learn heap of skills and techniques but with running it is almost like you do a PB every week when you start. You run further, or you run stronger or you feel less breathless and that is really encouraging. The first run I did, I barely made 150m and I think a lot of people pull out at that point and think they can't run. But it's about running 150m and then walking and building up slowly."
"There is something remarkable that running does for your head. I sleep better, I work better and I come to work feeling like I have achieved something before I even sit down at my desk. I am not very fast but I really like it. I really run for my head. It is the best way to clear your mind and start your day, especially with wonderful friends. Oh, and it is cheaper than therapy," she laughed.