Weightman back in Noosa Where It All Began
23 May 2019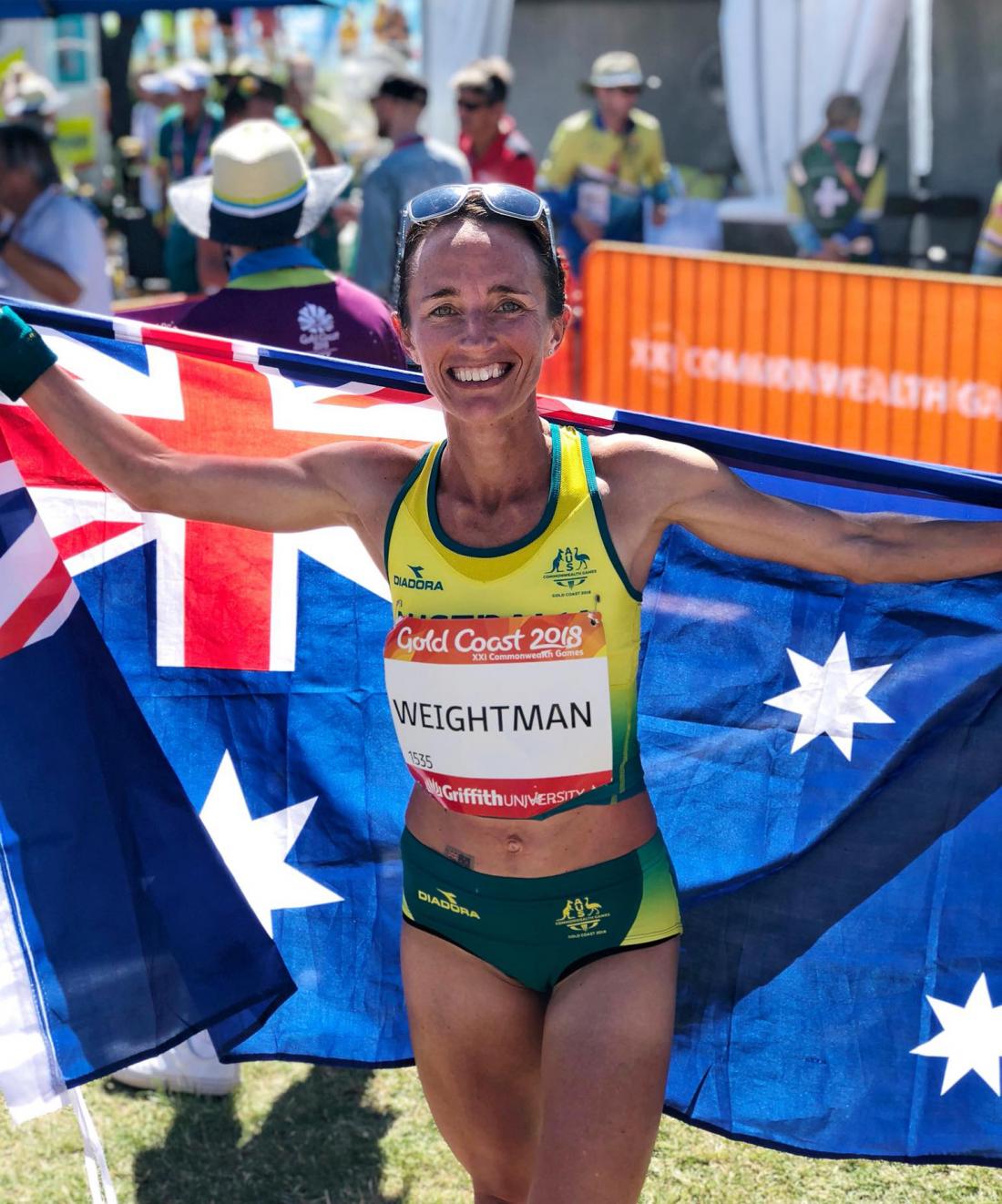 Australian Marathon Queen, Lisa Weightman is heading to Runaway Noosa Marathon (25 May) to escape the Melbourne chill and start her preparation for a fourth Olympic Games appearance in Tokyo 2020.
Noosa holds a special place in Lisa's heart as it was the venue of her first ever half marathon back in 2000, where she came third, and the preferred training environment for her 2016 Rio Olympic and 2018 Gold Coast Commonwealth Games preparations.
 "Noosa is familiar territory for me. I have good memories of the fun we have had up there. Each year since my first race up in Noosa we have been thinking we should go back but May has traditionally been the recovery phase from an April or March marathon, so it hasn't worked out. But this year it fits into our plans perfectly. I am really looking forward to coming up to race."

"In Noosa I completed the best training I have ever done before Rio where we found our own little spots to do different sessions. Lots of runs out to Tewantin from Sunshine Beach and back. When you are a marathon runner you just go exploring and stumble across different paths and spots to do a one km rep and workouts like that," Lisa said.
The tiny Lisa stands at 157cm and weighs 43kg in race condition but is known as one of the toughest runners on the world circuit, thanks to endurance genes and the family's amazing sporting tradition.
"My dad Peter played for Fitzroy and Preston, and he is Richmond legend Dale Weightman's cousin and they are both little tough footballers, hard at it and they taught us girls to be tough at it too and never give up no matter what. Dad was a good runner, my great uncle Wally was a really good runner back in the day and he missed out on the Olympics due to war. He was right up there at the time and he was a good State Championship runner, particularly over cross country. Sport is in the blood and the endurance genes are there in the family."

"My sister and I went for runs with dad when I was young, just running around the locals streets and he noticed that I had a bit of endurance. He would take me on these runs and I wouldn't realise it but he was pushing me a little bit and I would keep up   He thought there might be some talent there."

"At school I just got involved in everything, whatever sport was going on at the time. There wasn't women's footy back then although we did have a high school team. I ran the water because I wasn't really built for it."

"Along the way I found out that I could run but I didn't get into athletics until late. I was about 14 when I started, so I did one season of cross country with the Little Aths group and that was where I met my first coach. He encouraged me to participate and join in with the boys because at the time there wasn't a gir'ls team at Preston. So, I joined the under 14 boy's team for interclub and made up the last leg of their relay."
That was the start of Lisa's illustrious but initially injury-riddled athletics career.
"I went to my first World Cross Country Championships in Kenya in 2007 and the following year I made the World Cross team for Scotland. The London marathon was two weeks after the World Cross Country event, so my husband Lachlan said 'While you are over there have a go at running the marathon, you are going to be over there anyway.'"

"At World Cross our Australian Women's team won bronze and I finished in the top 20 so I went into London on a high, but with no expectations because I wasn't training like a marathoner. I was fortunate enough to get a position in the elite field in London. I ran the marathon solo, focused on the goal time of 2:32, I finished 13th and ran 2:32.23 securing qualification for the Beijing Olympics."
At age 29, Lisa Weightman the marathoner was born and over the last decade she has combined an amazing athletics career that includes personal bests over the 10km of 32:13, a half marathon time of 1:09 and a marathon best of 2:25:15, three Olympic appearances and two Commonwealth Games marathon medals while being a dedicated mum, wife and working fulltime for IBM.
"My next big race would be a marathon to qualify for Tokyo 2020, so we decided to take a break from marathons for the first half of this year and go back to all the things we used to do. My husband Lachlan and I thought Runaway Noosa would be great. It is very familiar, we know the roads, the terrain, we know where to run. I think I ran 76 minutes on debut in Noosa in 2000, so it will be fun to run it again now, as a more mature, experienced runner, as opposed to when it was my very first half 19 years ago."
"After Runaway Noosa I'll defend my All Comers record of 69 minutes on the Gold Coast, run a fast 10km on the road and keep focused on speed. Later in the year I will add in the marathon training and shift my thoughts to making the team for Tokyo. That would be fabulous and I look forward to replicating the same Noosa prep I had for Rio and put it into practice in Tokyo. It would be a pretty good fairytale, so that is what we are working towards," Lisa said.